Why those CRAP power supplies with tabs/wings/flanges?
Q: My order arrived today, many thanks.
Just thought I would comment on the power supplies you are sending out:
They have a flange on them that blocks the power sockets on both sides for most standard plugs. This is very irritating, especially as these devices are very often run off power boards.
Not only that, I noticed that they did not fit your packaging either!
---
Ah yes - a question that I have received and responded to so many times that it is worth reproducing here for one and all! :-)
You are not alone in that frustration. Perhaps you will be interested in the whole story ;-)

Until about 18 months ago, MikroTik only offered selection of US and EU power supplies. Not only was there no option to buy them with an Australian model PSU, but there was no discount offered to take Mikrotik units without power supplies because, as it turns out, someone had to open up all the boxes to take the supplies out anyhow - we can do that just as easily! ;-)

So for a few years we used to buy the separately from local or China suppliers and then open up every box to take out the original PSU and throw it in a box to replace with an AU model. This pushed the price up to the point that we often had folks complain to us that AU prices were higher than the RRP and for similar quantities from suppliers in other countries.

As you can imagine, we rapidly built up piles and piles of AU and EU power supplies - we still have a few hundred... want some? :-D

Anyhow, after years of pleading, I finally managed to bail up Janis J, the head of sales at Mikrotik Latvia at our first MikroTik User Meeting for Australia (Brisbane april 2010) and explained how hard it was to swap out every PSU and how it made product more expensive for Australians, etc etc...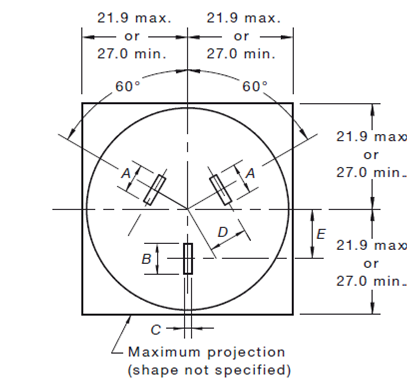 Eventually, after a lot of to-and-fro, making sure that all the regulatory rules were covered (no easy feat, I can tell you!), we ended up receiving these units with the product. Great kudos for the efforts of Janis and team, I have to say - it was no easy feat to find a solution that fitted everyones needs, even though there had to be some compromise, though some of us had to compromise more than others ;-)
The deal with the 'flange' is related to the regulations which state that a plug-pack power supply must be less than 44mm wide, or greater than 54mm. The reason is so that you can't put two of them side by side on a standard power point. Yep, it is INTENTIONAL! If you measure up those power supplies, you will see that they measure about 1mm too wide, so even though if you cut off those flanges, you will STILL be able to fit two of them side-by-side, snug, but comfortably!

We did try working with Mikrotik to change the design, or to purchase a different design from another supplier, but the problem is that they use the same supplier for ALL of their power supplies – look at the casing, and you'll see that the AU part is only the base of the moulding – all the rest is interchangeable to other plug types. Therefore, since their main markets are USA and Europe, they buy literally hundreds of thousands of these units per order, and so the price is cheap. So cheap that they can't afford to consider alternative models or suppliers. So they say.

Since there was quite a bit of outrage when we introduced these new power supplies (together with a follow-on drop in price mind you! ;-) we decided to buy up some of the old units that we used to use, and offer them as an upgrade option for a few dollars more. You can probably guess what happened… we bought a few hundred units (like we used to do) but it took more than 6 months to go through half of them, and eventually nobody wanted them any more. So we can't buy them in the quantities we used to, and so the price goes up :-(

Thus the people voted with their wallets <sigh> and now we don't even bother to make it an option any more.

We still do sell those 'old style' power supplies though, so for folks that really HATE the new models.

If you are like most people, you will just give those power supplies the band-saw treatment rather than pay > $10 extra for a different power supply! :-D

Hope it helps to ease your annoyance (even a little bit ;-)
If you'd like to seek further information, discussion, suggestions related to this or any other topic, you are very welcome to
contact us
!