HG3-CC-A60-V2: Asymmetrical Horn - 5GHz, 60°/ asymmetrical beam width, N-Female

60° Asymmetrical Beam Antenna
Product code
 HG3-CC-A60
Frequency Range
 5180 - 6000 MHz
Gain
 17 dBi
Azimuth Beam Width -6 dB
 H 60° / V 60°
Elevation Beam Width -6 dB
 H 25° / V 25°
Mechanical Adjustment
 ± 20° Elevation, ± 20° Azimuth
Pole Mounting Diameter
 40 - 80 mm
Game Changing Sector Antennas 
Asymmetrical Horn CC Antennas provide unique asymmetrical beam shape while maintaining excellent noise rejection and overall excellent performance of a well designed horn antenna with N-female connectors. Enabling new levels of network scalability and throughput increase. Asymmetrical Horn CC antennas complement the successful Symmetrical Horn Antennas.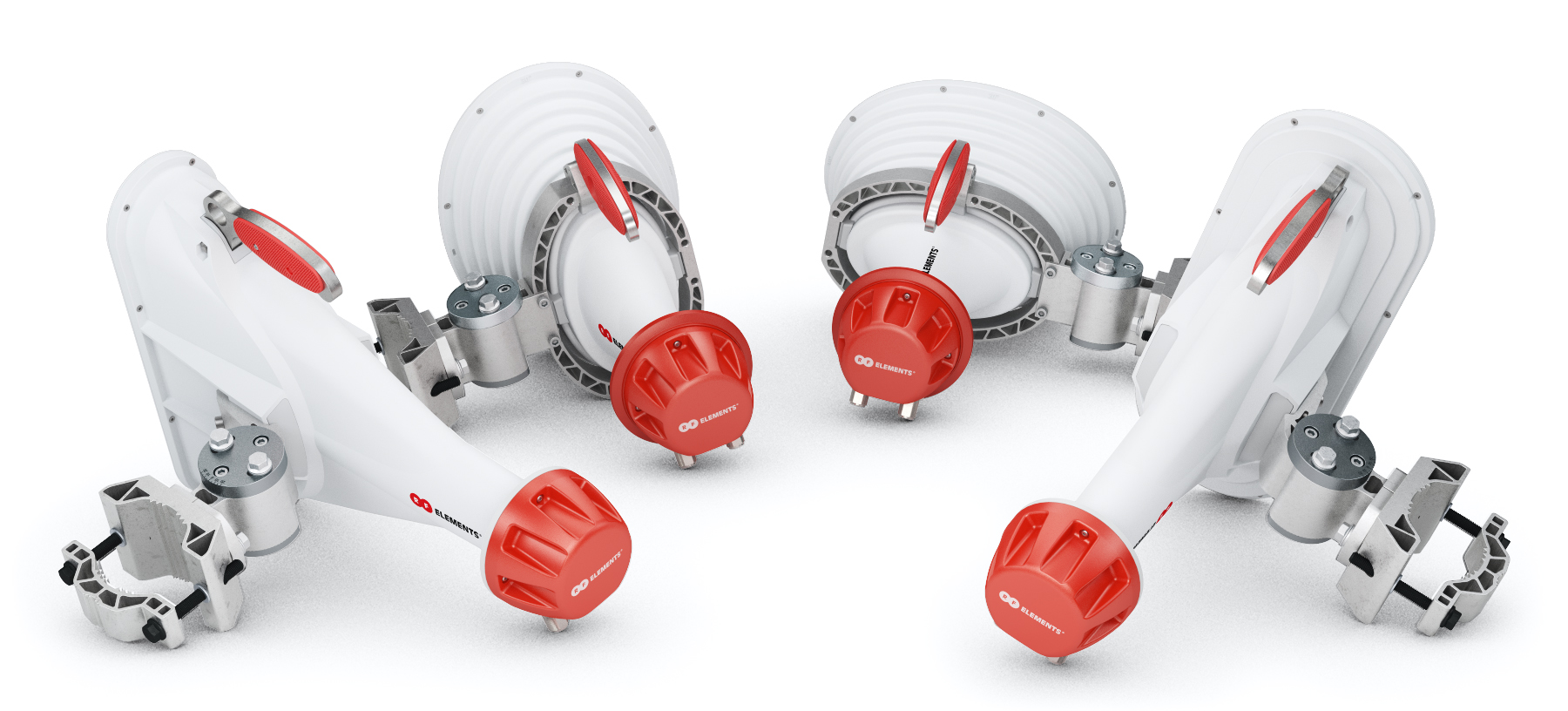 Unique Asymmetrical Beam
Asymmetrical Horn CC Antennas have unique beam shape. The beam cross-section in bore sight is elliptical: wide in azimuth and narrow in the elevation plane. This is useful for deployments where asymmetrical beam shape delivers better coverage.
No Side Lobes

Asymmetrical Horn CC Antennas have naturally suppressed side lobes because of their optimized design: they focus energy into a single main beam. Absence of side lobes enables excellent noise immunity of a network when using Asymmetrical Horn CC Antennas.
Wide Band Performance

The radiation pattern of Asymmetrical Horn CC Antennas is stable over the whole band width of operation.
Balanced H + V Beams

Asymmetrical Horn CC Antennas have balanced Horizontal and Vertical beam patterns. Balanced H+V beams are very difficult to achieve for antenna with asymmetrical beam shape and this is the area where all competitive products on the market fail. Balanced H+V beams are critical feature for stable link performance when switching channels.
Gain Performance

Asymmetrical Horn CC Antennas have higher gain compared to Symmetrical Horn Antennas with the same azimuth beam width. Asymmetrical Horn CC Antennas cover ultra-wide frequency range: 5180-6000 MHz with excellent VSWR performance.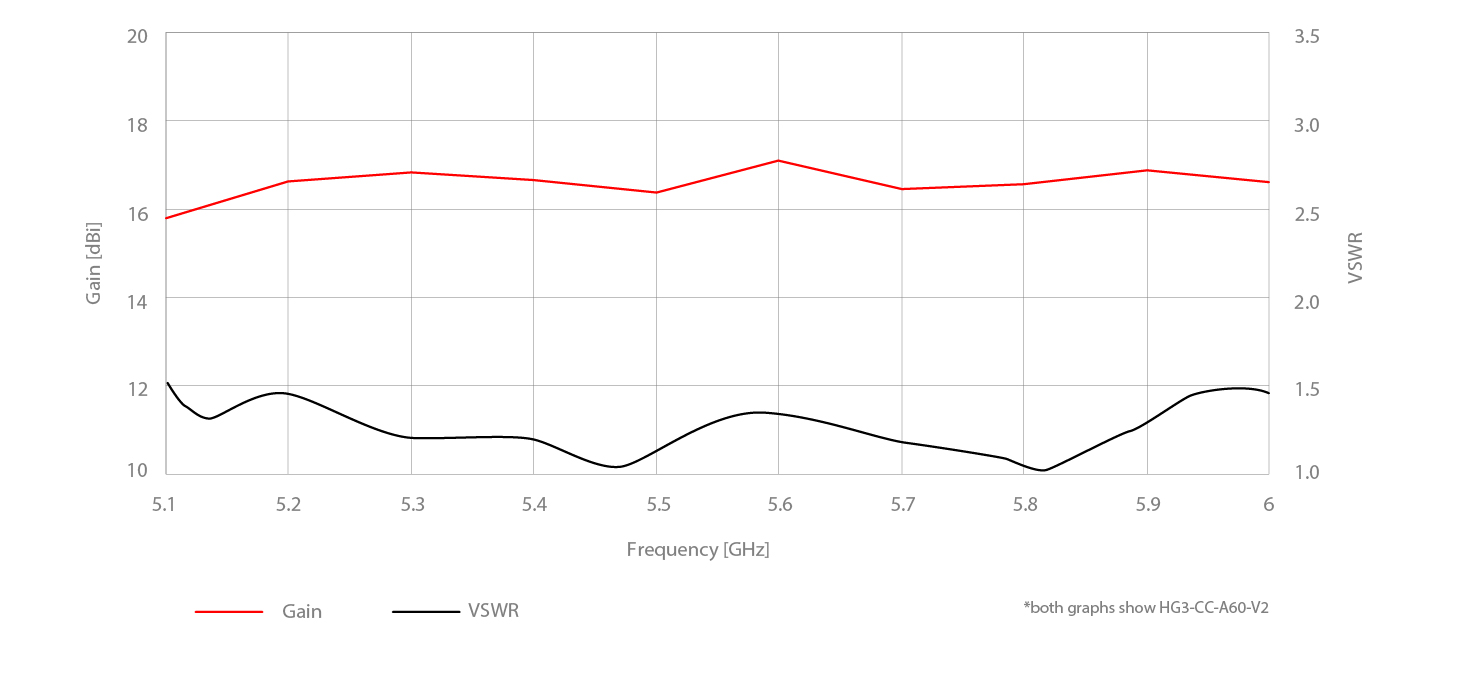 Perfect Coverage Patterns

Mainstream patch array sector antennas have radiation pattern extremely wide in the azimuth and extremely narrow in the elevation plane. If an AP is deployed on a tall tower, customers near the tower suffer from low AP signal level. Asymmetrical Horn CC Antennas provide valuable extra degrees of the elevation beam width, shrinking the null zone while preserving the increased gain for long-range performance.
Breakthrough Scalability: Explained

RF elements® Horn CC Antennas enable extraordinary network scalability. Asymmetrical Horn CC Antennas are a new addition to the toolbox of a modern WISP. Unique beam performance, precise radiation patterns, and increased gain push system scalability even further.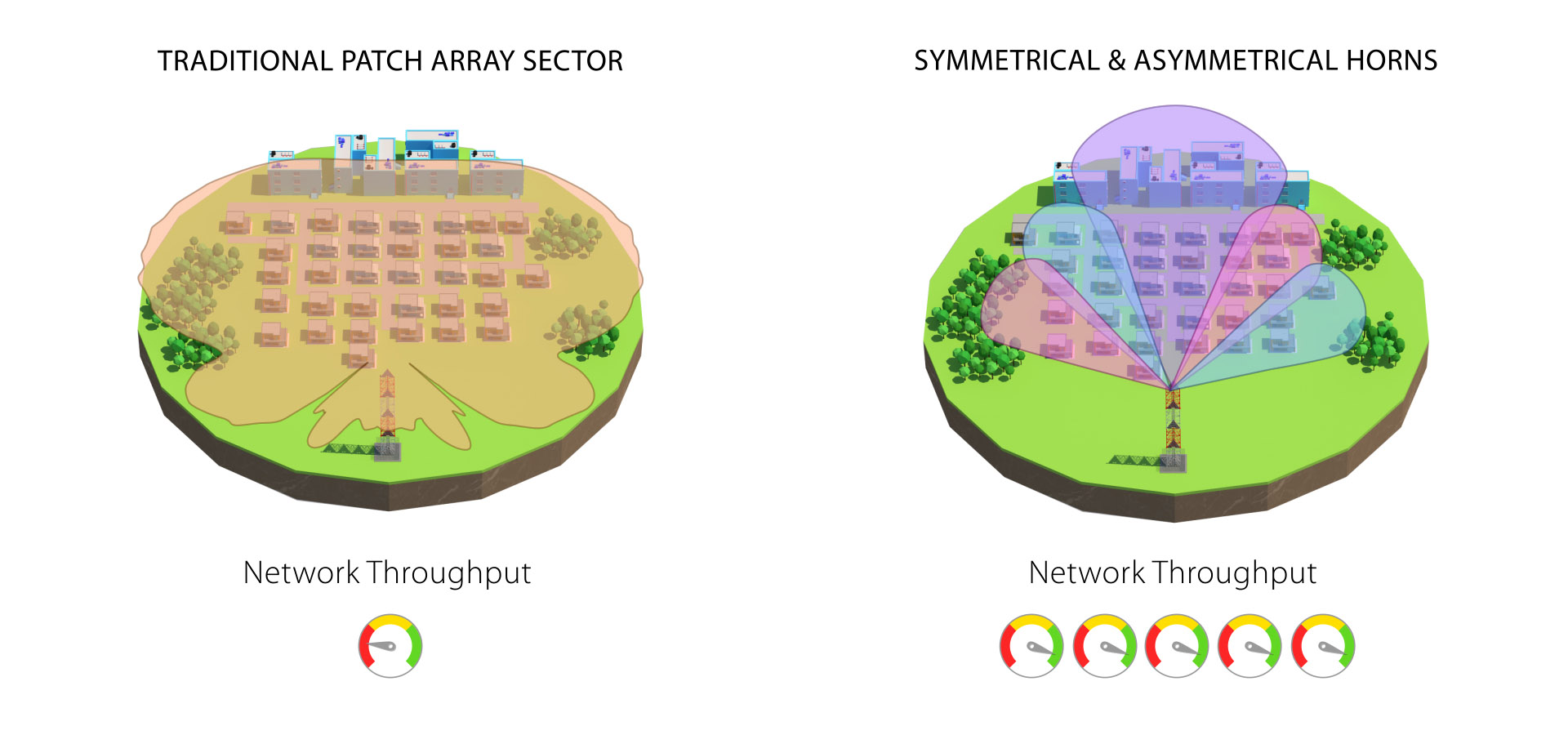 N-type Connectors

Asymmetrical Horn CC Antennas feature N-female connectors, used with a wide range of radios, such as MimosaTM A5c, Cambium NetworksTM PMP 450, LigoWaveTM, and many others.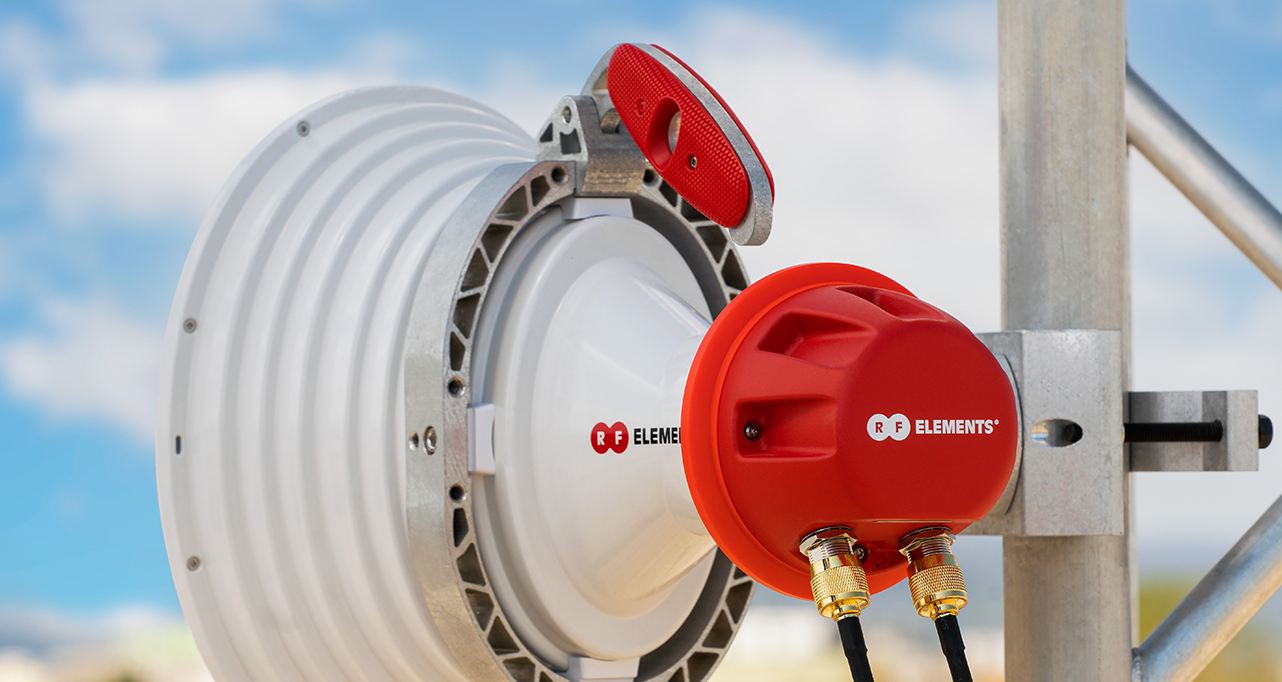 Built Like a Tank

Asymmetrical Horn CC Antennas have solid aluminium body, built to last and resist any weather conditions. We use the most suitable materials: die cast, stamped, and extruded aluminium; stainless steel, high quality ABS plastic, and high density polyethylene.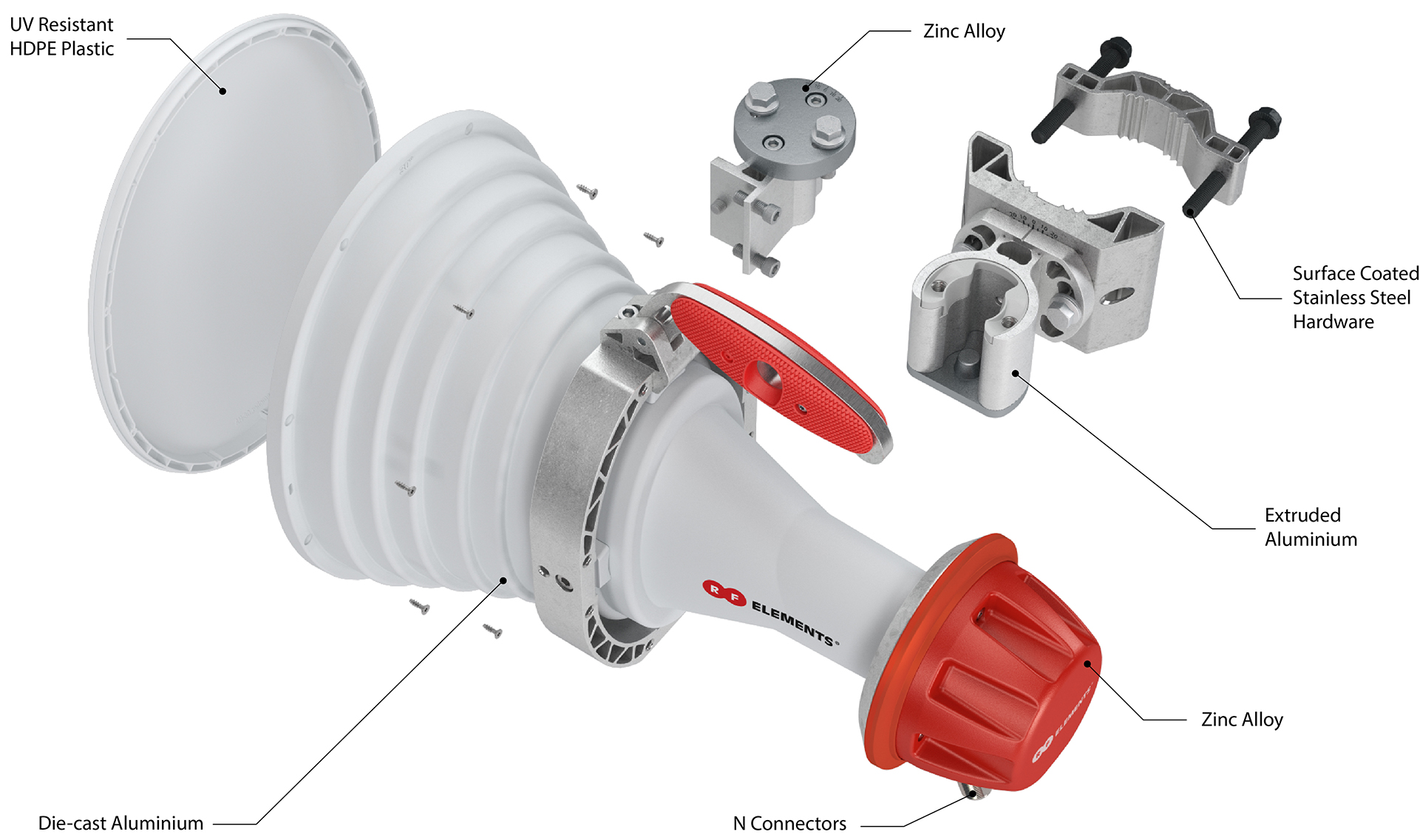 HG3-CC-A60-V2: Asymmetrical Horn - 5GHz, 60°/ asymmetrical beam width, N-Female
Pricing
| Qty | 1 | 5 | 10 | 20 |
| --- | --- | --- | --- | --- |
| Inc. | $715.00 | $664.95 | $636.35 | $622.05 |
| Ex. | $650.00 | $604.50 | $578.50 | $565.50 |
| | |
| --- | --- |
| Availability: | In Stock Now! |
Log into your account to see more info regarding current and expected stock levels!
What does this info mean?
Tags: HG3-CC-A60-V2